5 Reasons Why Couples Therapy For Depression Is Important
Are you struggling as a married couple to communicate and to understand how the other person feels? This is especially hard if one person is suffering from depression. This is why couples' therapy for depression is something you might want to consider.
Sometimes suffering from depression isn't easy, people don't understand that you don't have the energy to do even the simplest things and this can take a toll on a relationship.
This article is sponsored by BetterHelp, but the opinions are 100% my own!
But what if you could get on the same page as your other half? How would it feel to just know that he actually understands the thoughts and feelings that are surging through your body and mind?

5 Reasons Why Couples Therapy Is Important
When it comes to thinking about your relationships it's important to understand how the other person feels.
Understanding where someone else is coming from, what they do and say might surprise you.
Talking therapy is good for you, it allows you to discuss the finer points of your relationship.
It is healthy to talk and have things that you might bottle up out there in the open.
Self-discovery, you might learn something about yourself.
Learning empathy for another person.
What Counseling Isn't
Counseling isn't just about helping to repair a broken relationship, there is so much more to counseling than that! It's about learning to communicate and to grow your relationship.
It's so easy to forget how to have a conversation where you are able to discuss the finer points in your relationship, the hard bits, and to have someone help you with that. To not take sides, to listen and to encourage you to listen to each other too.
You might find that it can help your depression too. Talking therapy has better results in combating depression than most other forms of treatment. You are learning to think and talk about how you feel, and this really does help but is only part of the depression recovery process.
Don't Suffer In Silence
Depression is so isolating; it takes you away from the things you used to enjoy, and you don't notice or understand why you feel so alone. You start to push people away, even those closest to you, that includes your family and it can even destroy a marriage. Don't let this happen to you, talking and going to marriage counseling can help.
Even a specialist session where you go to couples' counseling for depression, this might focus more on the issues that you are having with depression and how it's affecting your relationships that are closest to you.
When it comes to depression there are many steps to depression recovery and one of them is improving how you feel. Therapy is just one option to consider when it comes to finding the right treatment for you.
Depression From The Other Side
Looking at depression from your partners side is sometimes hard, but it helps them to show you what they are doing. The little things they try and do that you might not notice.
But when you are always negative, sleep a lot and not in the mood for anything it can have a negative effect on them too.
They might miss who you were, your fun side the side they fell in love with and it's hard to lose that too and they might not know what to do for you and how to make you feel better.
Couples Counseling
If you go to counseling on your own, you are focusing entirely on your own growth and health. When you go with someone else it can take on a different dimension. Not only are you working on your own health but also how you can grow together how you can make your relationship stronger than ever before.
Marriage counseling for a depressed spouse might be a way to help both parties through a very difficult patch in their relationship.
It's not about mending the depression in therapy, although it always helps, it's more about discussing how to work together though the tough times. Therapy for couples with depression is beneficial for both parties it enables empathy and understanding to shine through when someone is suffering from depression and finds simple things difficult.
Understanding Someone Else's Perspective
When it comes to someone else's perspective this is often difficult to understand, I find this the toughest part. I find it difficult to see that sometimes there are two sides to an argument and I always assume that the side I'm on is the right one.
I know you are wondering how I've been married for so long and sometimes I wonder too! (only joking he's my soul mate really.)
But having two sides to an argument is how an argument starts and learning to act in a way that understands that is tough, but an important one. I think I've learnt to let a lot go, the more counseling I had the more I realised that being the winner of the argument isn't as important anymore.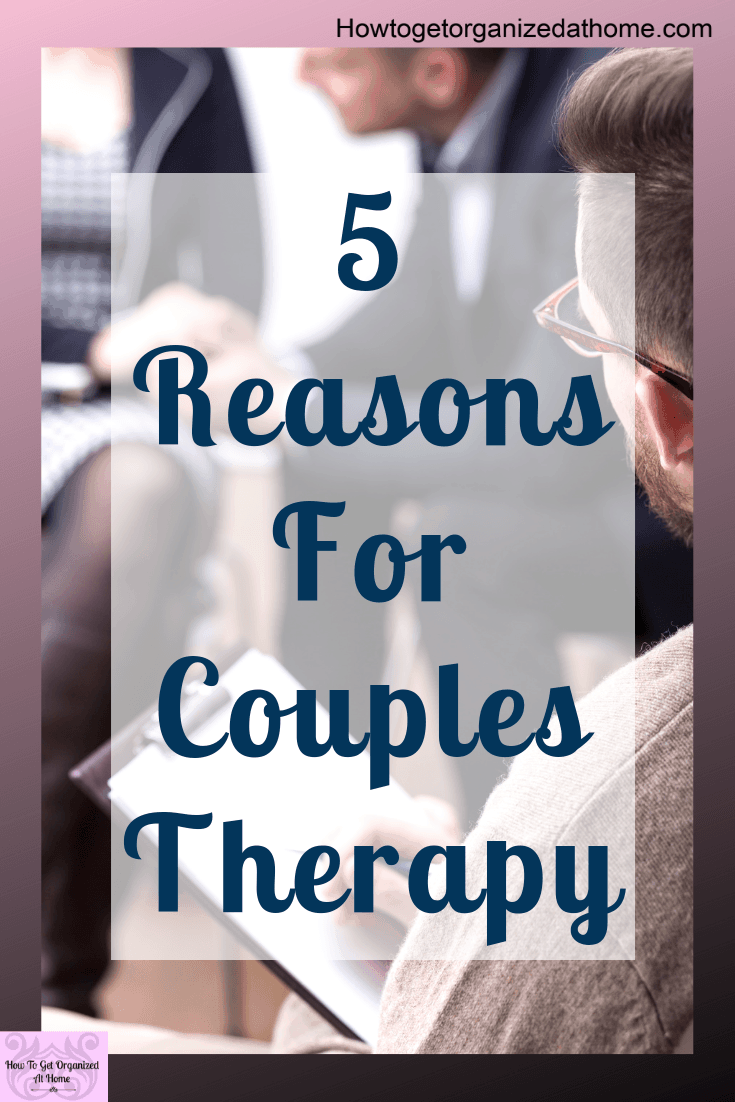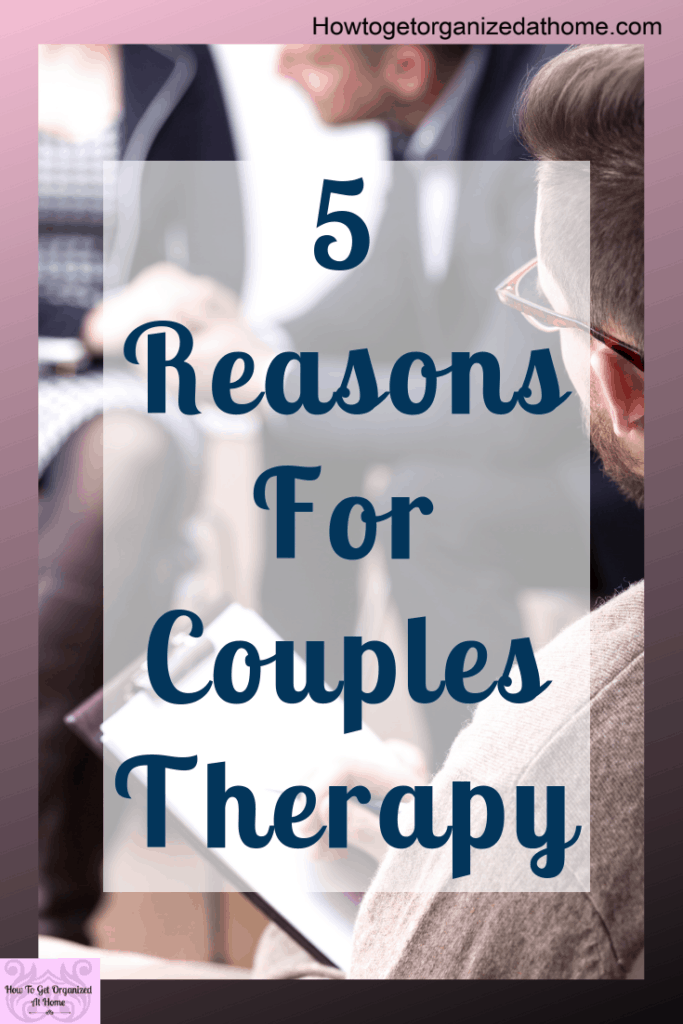 Living Your Life With Your Partner
When you learn empathy for another other person it's eye-opening. This is sometimes very hard when you are living together and trying to run a home and have a life too. Often, empathy is something that seems to get lost in the every day and yet it's one of the most important things that you need to function as a couple.
Sometimes the idea of therapy is scary, you don't know what is going to happen or how you are going to feel and taking someone with you for support is a great way to start the process for getting better.
If you have depression and you are struggling, couples therapy is a way to help and support a person who needs to talk about their feelings and what is making them feel this way. As well as to find ways in which to help them to get better.
Knowing that it's a long road and what to expect helps both parties.
Who Is Couples Therapy For
Couples therapy is for anyone who wants to go.
Sometimes the idea of repairing a relationship will come from this type of counseling. What is interesting here is that by the time a couple seeks counseling often it's too late.
The earlier you can go the better for the health of your relationship. Talking therapy is there to help you air the important stuff in a safe environment. What is most important is that it works.
You might wonder how talking helps, but it does. You get to talk about things that affect you, you learn to deal with the emotional side, and it stops you hiding from those thoughts and feelings by addressing them head-on.
Self-Discovery
I think this is an angle I never thought I would learn from counseling, I imagined that counseling was about going back to your old self, the person you were before depression. I didn't realise I was on a journey of self-discovery one that would change me as a person and grow into something I never thought was even possible.
I arrived to counseling with this idea of going backward, in reality you have to move forward, you have to find a new you and to learn and grow into this new person.
Which is why talking to a therapist together is good, it allows you to go on this journey of discovery together.
Affiliate links are included for your convenience. (Which means if you make a purchase after clicking a link I will earn a small commission which won't cost you a penny more!) Click here to read my full disclosure and privacy policy.
What Is Couples Therapy Good For
When it comes to talking therapy it's good for any point in your relationship. Even if you are just starting on your journey together, you can learn so much about a person, the deep parts that you might never thought to ask.
It's about having time to talk and to listen. Talking is good but so is taking the time to listen to your partner too.
How many times do you sit down and just talk, just the two of you? Well, you should do it even more.
I love the idea of having those deep meaningful conversations with my other half and I know that for many people these chats don't take place. How do you know what your goals in life are, what's bugging you or even what made you smile without spending the time talking and if it means paying for someone to help then you have to do just it?
Reasons To Consider Counseling
There are a number of reasons that you might want to consider counseling either on your own or with your partner:
Communication
Empathy
Discussing your problems in a safe environment
Self-discovery
Marital problems
Mental health
Awareness of your partners emotional well-being
All of these are valid reasons as to seeking help from a counselor and you will benefit from seeing a counselor too.
Don't think that after just one session you are going to feel better and have the magic answer to all your problems. It doesn't work like that, it takes time, you talk you discuss your feelings you listen, and this all adds together into a bigger picture which works.
Let's Recap…
Talking therapy is good for your mental well-being and it does include couples' therapy too.
Learning to discuss your feelings is important for your relationship, it can help to work through the difficult patches in your life and even put you on a better path mentally than you thought possible.
Don't wait for too long to go, often relationships are beyond repair by the time counseling is sort.
The sooner you go the better chances of getting to the important stuff before it's too late. If you are heading to counseling for your depression, remember this is only part of the recovery from depression, it takes time to show and develop, it's also takes time to recover from too!