Top Tips For After-Christmas Cleaning
Now the holiday season is over, it's time to take back our homes and that means we need to get any remaining evidence of the decorations out of your home. Follow these after-Christmas cleaning tips to get your home Christmas decoration free.
With these Christmas cleaning tips, we will get rid of all the evidence of the Christmas tree, take back our windows and clean our banisters, so your home feels like home again.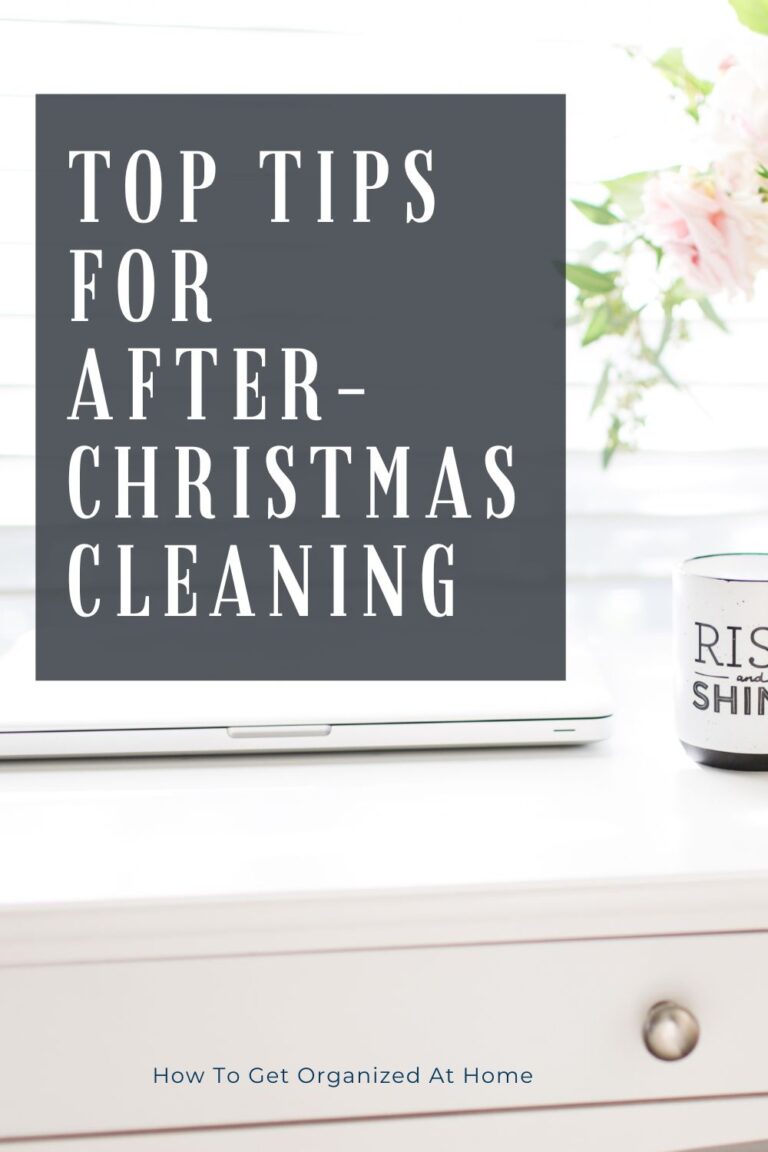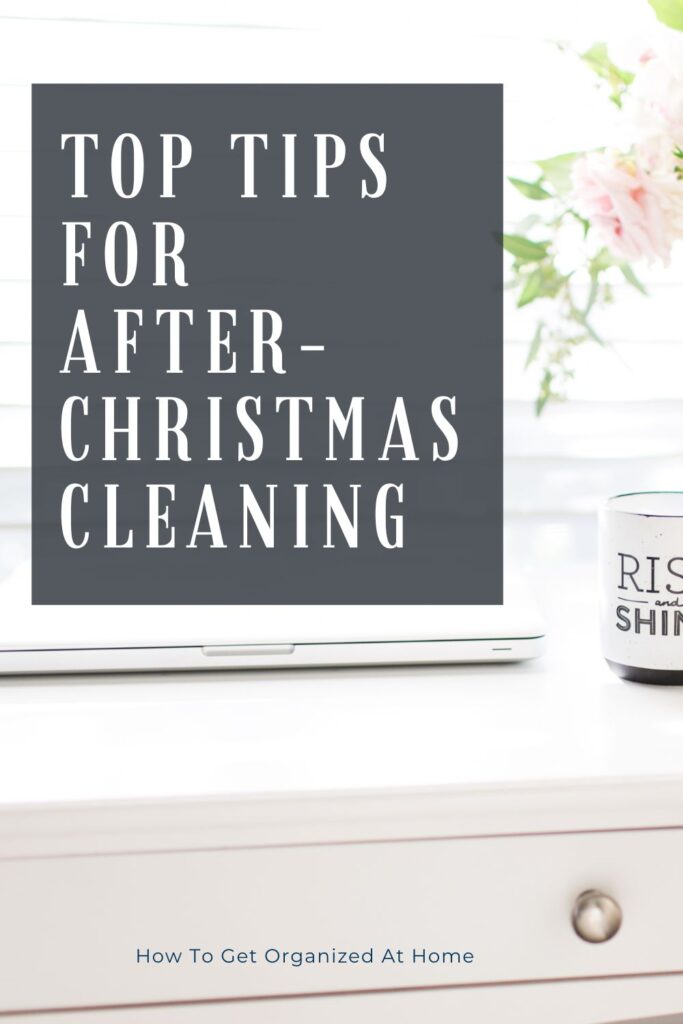 Sometimes evidence is still there of the holidays that have now passed, it's time to say no more and get our homes straight and clean from any remaining hints of Christmas.
Affiliate links are included for your convenience. (This means if you purchase after clicking a link I will earn a small commission which won't cost you a penny more!) Click here to read my full disclosure and privacy policy.
After-Christmas Cleaning Tips
We are going to tackle these areas and really get them cleaned and free from any remains of Christmas decorations and residue caused by attaching decorations to different items in our home.
You are going to need:
With just these items we are going to take back control and get our homes looking good.
Deep Cleaning Where Your Christmas Tree Sat
By now your tree should have been packed away if it's artificial or recycled if it was a real tree.
Needles from the tree get everywhere, even artificial ones seem to drop 'leaves' too.
Grab your vacuum and go over the spot where the tree was, you will need your nozzle attachment to really get into the edges of the carpet where dirt can gather.
If any marks are on your carpet you will need to do a spot clean of these first. I use Dr. Beckman's carpet cleaner as I think it's one of the best available.
Don't remove the seal though, just a small prick of the seal is all you need to reduce the amount of carpet cleaner that's released as you clean.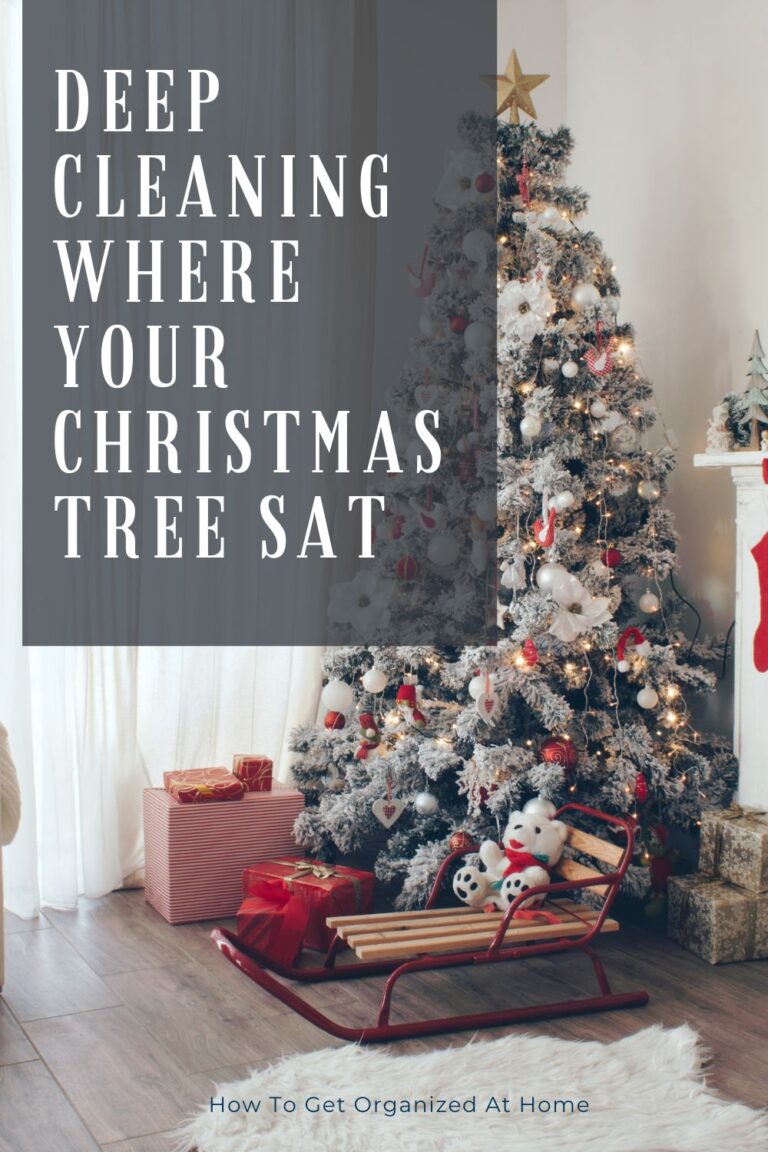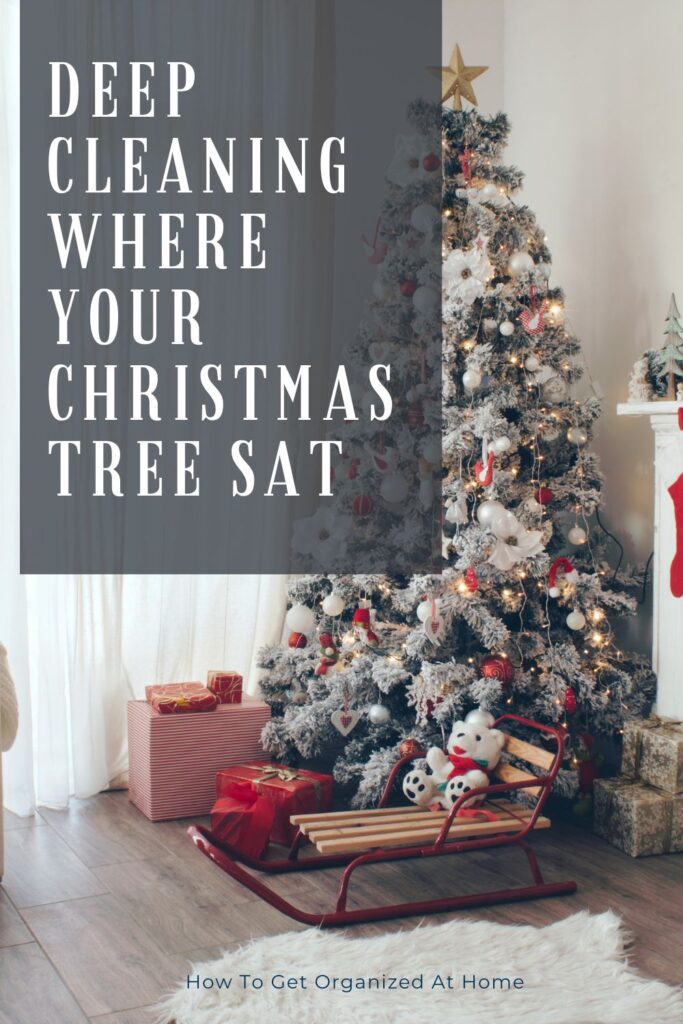 If you have indentations where the tree was you can use ice cubes to help lift the carpet pile.
Once the ice has melted, brush the carpet to ensure the pile looks good.
If you moved furniture to make space for the tree now's the time to put it back.
Cleaning Windows After Christmas
Do you use any sort of decals on your windows, or that spray that makes your windows look frosty?
We now need to make sure to get these all off and get those windows sparkling again.
First, let's remove the things that won't be living there anymore. Carefully peel off your decals, and either store them to use again or throw them in the trash.
Remove any sprays you used, and follow the directions of the product on how best to remove them.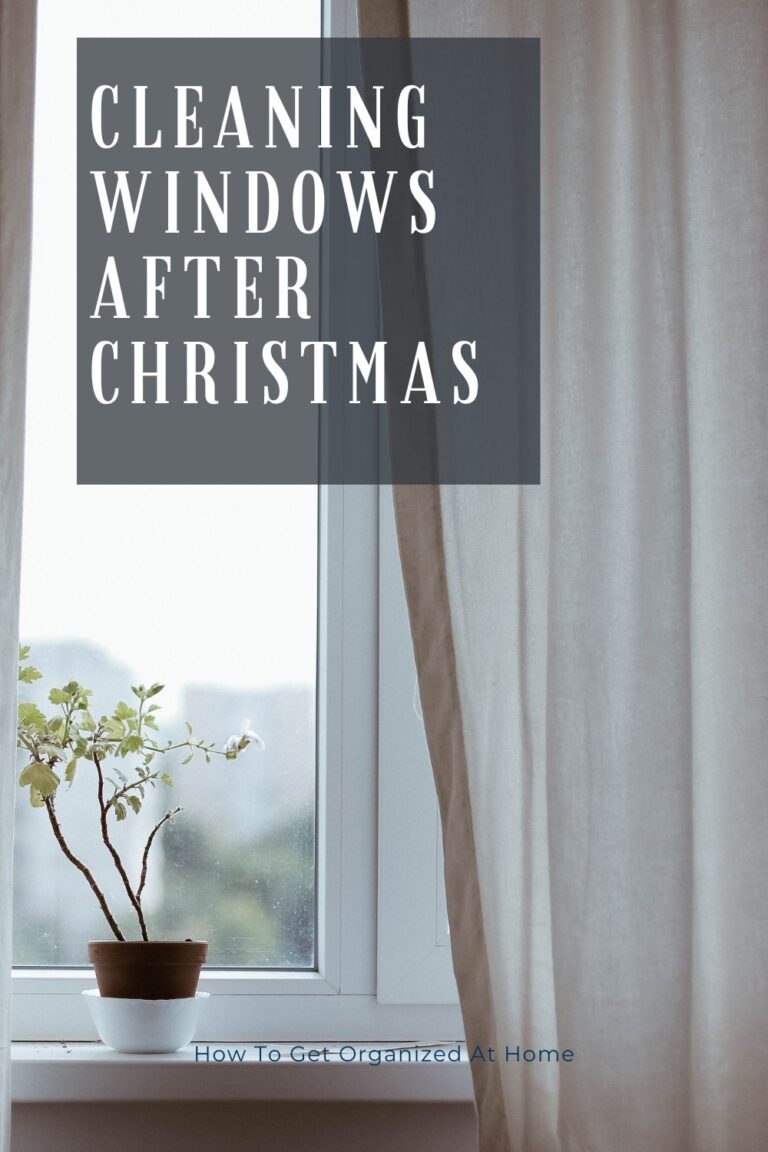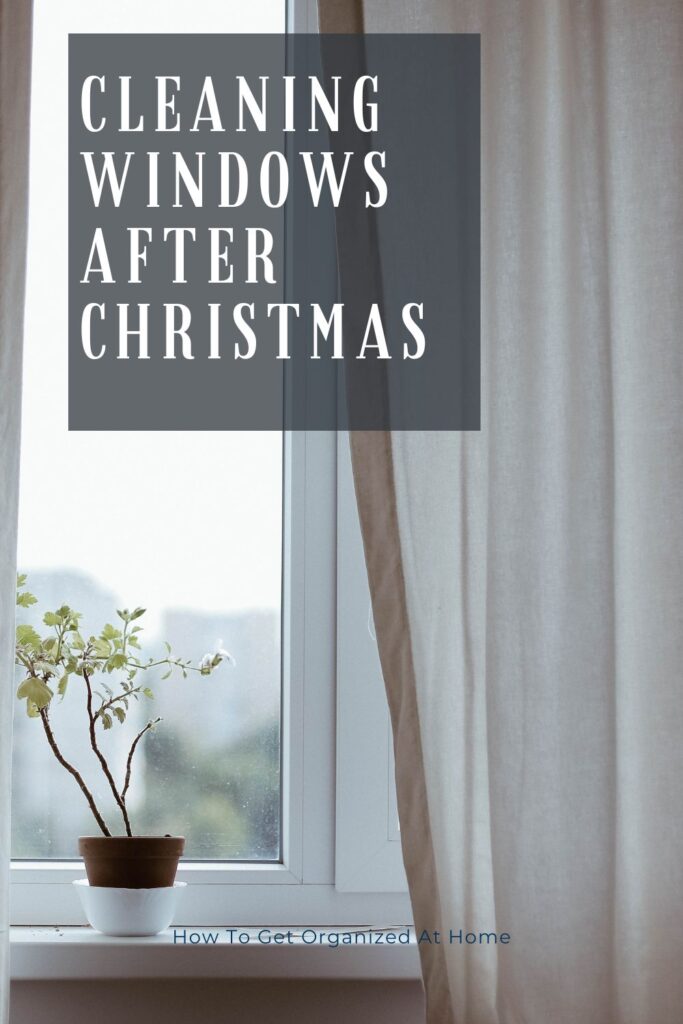 Grab your window cleaning items, I use the E-cloth window option, you use the waffle cloth first just wet it to get the dirt off the glass and window surround.
Then polish with the polishing cloth, it really is that simple to keep your windows looking clean and bright.
Cleaning Flat Surfaces And Get Ornaments Back Out
Now holiday ornaments have finally been put away it's time to get your flat surfaces cleaned and your ornaments put back.
If you remove everything from the surface and if you are using polish to clean spray it onto your cloth and get all the dust and sparkly remains of your Christmas decorations.
Before adding anything to your flat surfaces clean the ornaments first, this will make this area of your home feel good as well as looking clean too.
Getting Your Banister Clean
I know how tricky it can be to get those banisters clean, especially if you have individual spindles.
I use a damp cloth and cream cleaner to get rid of any stubborn marks that might have transferred onto the banister whilst decorating for the holidays.
Remember to remove the cream cleaner with a damp cloth, it will go chalky if you don't.
If there is any sticky residue I use sticky stuff remover, this gets so much off it's amazing.
Then start at the top and work your way down the stairs cleaning and polishing all aspects of the banister that you can reach.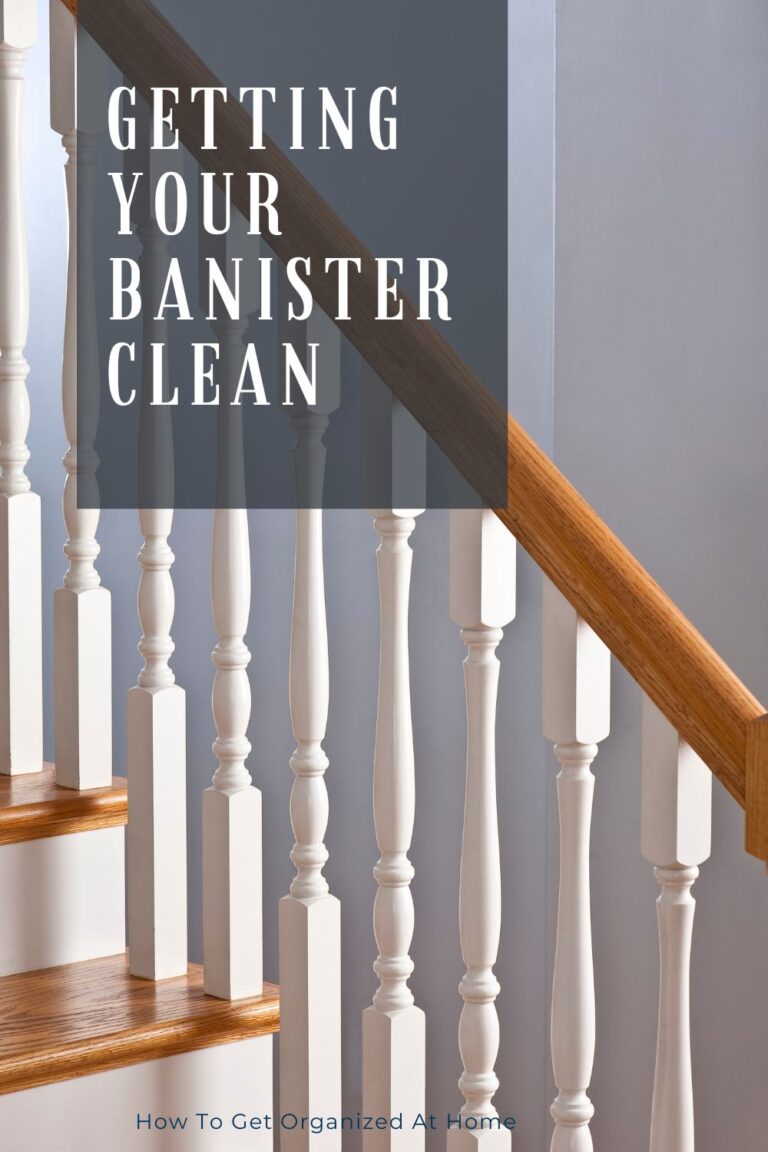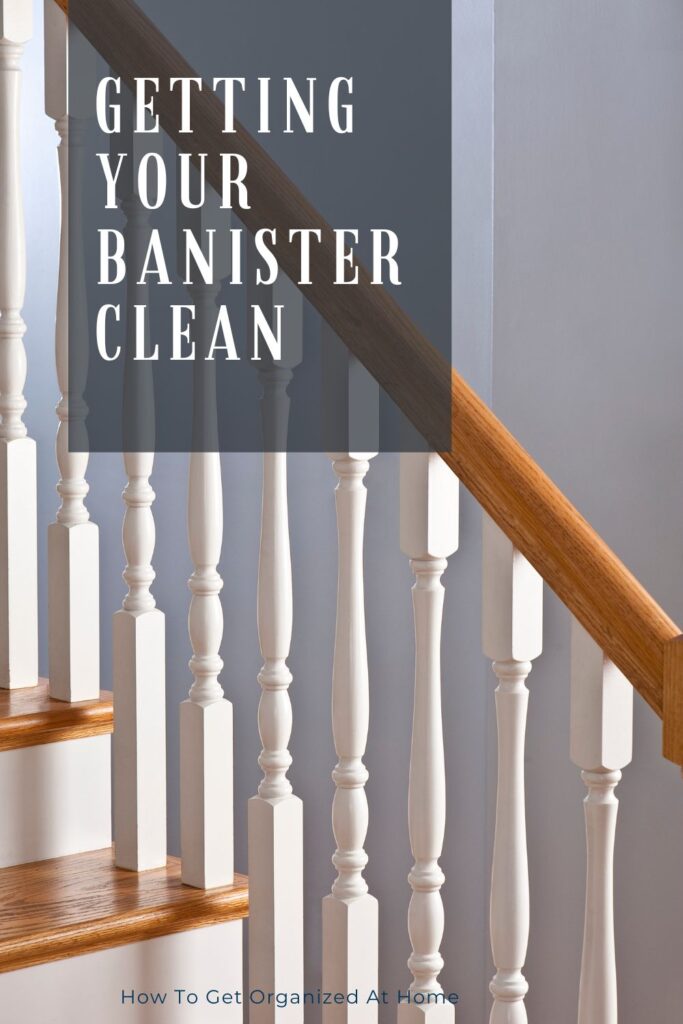 Once the banister is clean, we need to grab that vacuum again and deep clean the stairs making sure you go deep into the edges of the stairs getting as much up as you can.
You'll be surprised just how much dust and dirt decorations hold onto and once you take them down the dust and dirt settles in your home.
Other Areas To Deep Clean After-Christmas
If you are thinking about other areas that you might like to tackle I came up with a few more:
The oven always gets well used in the holiday season
Bathroom, especially if you had guests staying
Entryway, always in need of some love and attention
Don't do all the cleaning at once, take your time and plan your cleaning tasks for when you have a bit of extra time.
More Resources To Help With Post Christmas
The more help you can get is better in my opinion which is why I think these articles are going to help you too.