5 Tips To Help You Stay Organized
If you are able to stay organized then sometimes it can make things go smoother. It doesn't always work like that, however, the more you are able to keep your stress levels down and complete the tasks you need to do, it does make things seem easier. It is not all about making notes and keeping a planner up to date, there are other practical ways that you can help keep your life more structured that makes it easier to manage and less chaotic, too.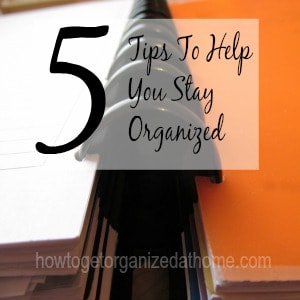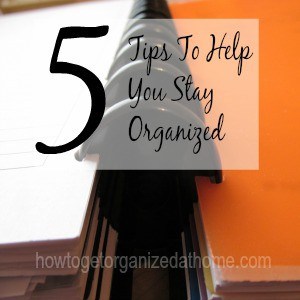 Tips To Stay Organized
Getting organized can be life changing; it is not about running around like a headless chicken doing 50 million jobs at once. If you do one thing at a time it is easier, you can focus on the task in hand and not worry about the next item until you have finished the first item. It might mean that you have to stop and make a note of the thing to sort in case you forget it, but don't stop your task half way through because by the end of the day you can have a pile of half-finished jobs instead of a few completed ones.
You can't be organized if you are living in chaos, if you are trying to work and you have paperwork everywhere it is not going to make it easy to concentrate on one aspect at a time. The same is true with appointments, if you have them stacked together but not written down how will you know when you have to be somewhere else? As soon as you've an appointment write it down, knowing what you have to do is half of the battle sorted.
Make your life as simple as possible; the less you have to worry about the easier it is to manage. If you have debt, paying off this debt and not taking out further debt will make your life simpler, less bills to pay and less debt to worry about, making your life simple.
Every item in your home needs to have a place of their own, only then will you be able to put things away, you will know where they belong. It is not about getting more storage but having less things. You don't need to have a house full of treasures as it will mean you need more time to clean and this will take away from the free-time you have.
You are the only person who can control your life, make the most of it and the time that you have available, life is too short for "if only". Find a system that works for you, if you notice that things are getting out of control, change it and take back the control. After all, you deserve to have a stress free and more organized life.
Keeping your life organized and easier to manage is important; it will allow you to do the things you need to and to ensure that you have the time to do them too. It is about getting your life into a rhythm, one that works for you and allows you to function, to do those tasks that need doing and working towards your dreams and goals in life.
Therefore, if you are looking to stay organized there are things that you can do every day to keep on top of the chaos that can sometimes surround even the most organized of people.