Organizing Gifts For The Man In Your Life
Are you struggling to come up with ideas for organizing gifts for the man in your life? It's not easy buying the perfect gift that is awesome and practical at the same time.
When it comes to men and gifts it's a completely different story, some men are easy to buy for others you can stand in shops for hours and walk away with a pair of socks and nothing else.

Simple Organizing Gifts
That's where I come in with this amazing guide for gifts for the men in your life that either love to organize or want to get different areas of their life more organized.
I want to give you the inspiration and the ideas that I know they will love so you can get them the most amazing Christmas gift ever.
Let me inspire you with these Christmas gifts for him that I've found.
Garage Organization Gifts
The first item I'm going to share is amazing and is going to transform a space into something amazing. Not only will the man in your life love it so will you!
Affiliate links are included for your convenience. (This means if you make a purchase after clicking a link I will earn a small commission which won't cost you a penny more!) Click here to read my full disclosure and privacy policy.
With EasyGarage systems you can design your whole garage and make it look unique and amazing at the same time. This is a luxury garage storage system and I don't think you would be disappointed with the quality of the product.
This is a quality product and one that you are not going to need to replace anytime soon.
Let's take a look at what you can get for your money.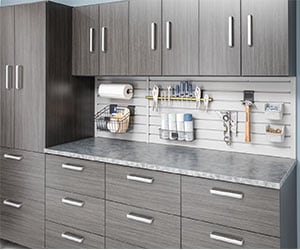 Packages: There are lots of different options to choose from it really depends on the task it needs to perform and the space you have available as to the option you pick.
Cabinets: Now you have 3 sections to choose from here. Tall cabinets, these are simple and straightforward pantry size cabinets. Base cabinets, these obviously go on the floor and wall cabinets that are attached to the wall. It will depend on the space you have as to how many you want or need.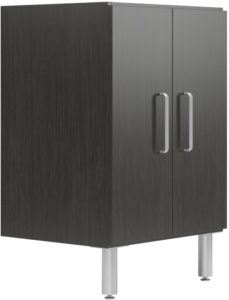 Slatwall: This is what you fix to the wall to use special fixtures to hang different items on your wall with ease. There are simple hooks that fix into these, baskets, plastic utility bins and even magnetic tool bars. This is what makes a garage look amazing and styled professionally.
This is a quality product and it will come with a hefty price tag, if your budget is tight then you might want to look at all your options before making a decision. The advantages having a quality product is that it's going to last, as long as you live in the home, your products have a lifetime warranty.
What they are made from: There is a choice of some material but the site states that cabinets are made from '3/4″ thick commercial grade composite panels' but if you require you can have '20-gauge steel doors and drawer fronts' which makes these products secure too. (source of information)
Are you looking for more organizing items for your garage? Check out 15 Of The Best Garage Organization Systems, you will be inspired to create an amazing garage.
Best Gifts For Husbands Who Have A Motorcycle
Are you fed up with motorcycle helmets just left lying around? Don't panic I've the perfect solution and it would make the perfect gift too!
This motorcycle helmet storage system holds the helmet perfectly and prevents damage from being knocked over.
It has a five-year guarantee which is awesome, and it just shows how convinced they are of their product.
I love the clean look of the hooks and the clean lines.
The Best Gifts For In The Bedroom
Get your man organized before bed with this classic organizer and charging station.
You can either display this on the bedside table or put it inside a drawer, wherever it goes it will look stylish and practical.
Everything needs a home and even if it's only a few hours at night these objects are important and need organizing too.
Make sure that it will fit where you are thinking it could go, you don't want to buy something that is way too big for the space.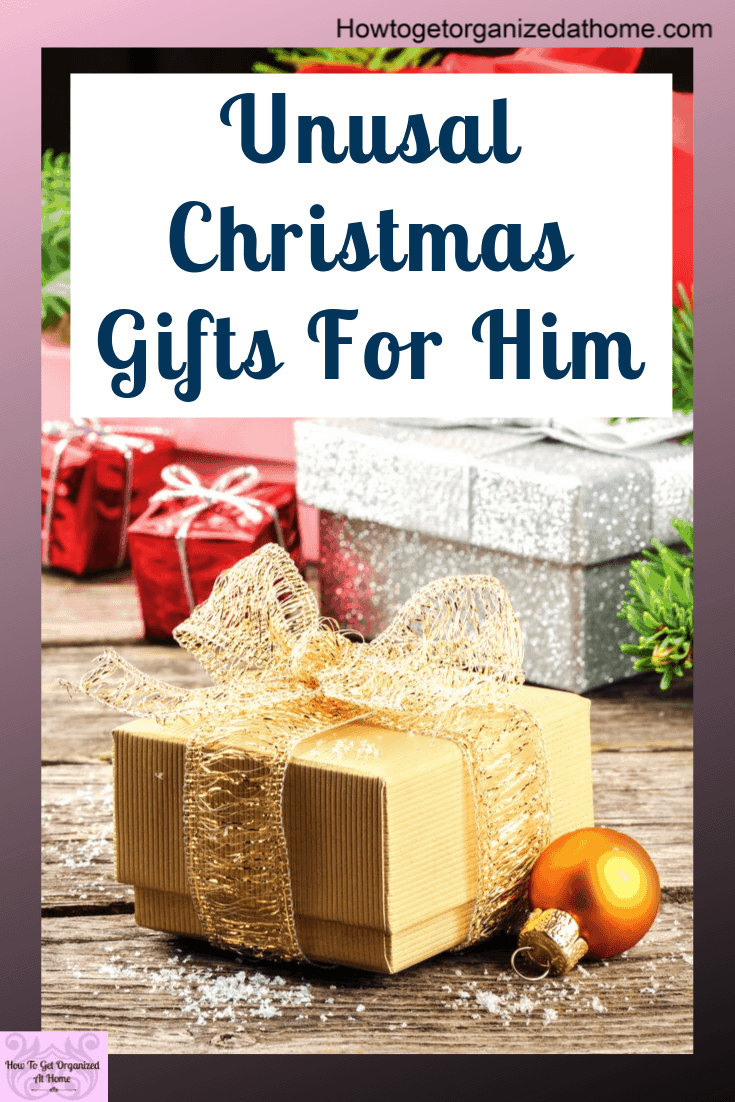 Organizational Gifts For Him
When it comes to a person's desk keeping it neat and organized is something that is more about space than what that person likes.
If you lack the space to actually organize your desk it becomes cluttered and that's not a good environment to work in.
By adding height to your monitor, it can help neck pains as the position of the eyes move, but also it gives more opportunities to create homes for the items they need on their desk.
This will give them more space to work and make the desk look less cluttered.
Think about the finish, is this going to fit in with the look of his desk? Is it something that his monitor will fit on.
Thinking about the practical makes buying the right gift even better.
Gifts For The Organizer In Your Home
Does your other half have so many cables and other cables that seem to fill your garage and you just don't know how to organize it?
I know how you feel, I hate cables and they seem to breed in the garage and getting them organized is just a nightmare.
So, when I was searching for something the other day, I came across these they look simple to use but sturdy enough to hold some of the heavy-duty cables that apparently we need in the garage.
Let me know if you've tried them and what you thought about them.
Unusual Gifts For Men
If your other half is in to camping, kayaking or any outdoor activity fan then you need to consider these Ultimate Dry Sack, they will keep everything dry and that's half the battle when you are outside.
As this is a pack of 3 and different colours it will enable the man in your life to have an organized camping trip. There is nothing better than colour coding items to make finding something quick and easy, especially when you are outside in all weathers.
Practical Gifts For Him
Being organized in the car is essential if you want to know where things are as well as being as safe as possible.
Items just thrown in the back of the car become potential killing flying objects in the event of an accident.
That's why it's essential to have some sort of boot organizer that will hold your items securely, this one is a non-slip boot organizer with a safety strap that you can secure to the inside of your boot making it even safer.
Traveling Organizational Gift
If the man in your life travels a lot and has lots of accessories for his electronic equipment you might consider buying him one of these.
It's an electronics organizer case, he will know where all his cables and chargers are without having to completely unpack his bags or ask you where he will find the cable he is looking for.
This makes it a win in my book!
Let's Recap…
When it comes to buying organizing gift ideas for husbands in your life you might be surprised at what you can get.
It isn't odd to buy something that they will use and make their life easier in the long run.
But make sure it's something that they need, if their garage is completely organized and perfect, they won't need more organizational items.
It's about finding the right things for the men in your life, think about how they work and use things and find those gifts that will make their life easier not more complicated.
I hope this list has inspired you to think outside the box when it comes to organizing gifts for men!