How To Effectively Manage Your Calendar
Effectively manage your calendar to get more done and to organize your days better!
By taking control of your calendar you will find that you are more organized, less stressed and have more time!
It's the most important tool that you have at your disposal keeping you on time and preventing you from being late for appointments.
Remove the constant worry of forgetting something, you will know what you need to do and when life won't be guesswork anymore!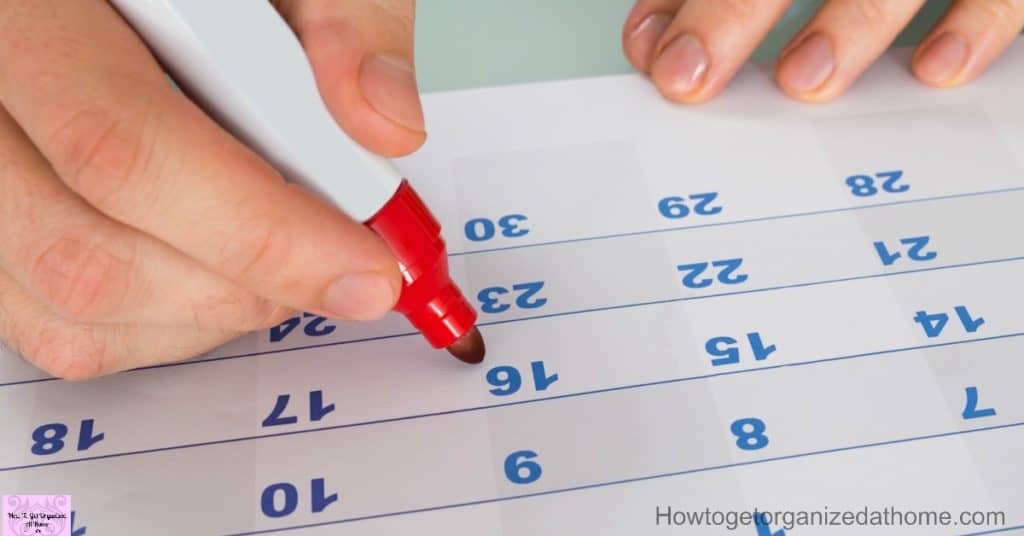 Simple And Effective Scheduling Tips
Take your time when it comes to planning as this forms the foundation for building your calendar/planner!
Always check your planner before scheduling an appointment
Write everything down, it stops you forgetting something and double booking yourself
Plan in free-time
Don't forget travel time if you are booking appointments
Always schedule in 'white space', this is just extra time in-case you have unexpected events
Best Time Management Calendars
This is a personal choice and it depends how you like to work as to whether you choose a calendar on the wall, a diary that you write in or an online version that is electronic, the choice is yours; it is about what you find works for you.
It can take time to work out the right combination.
For me, I have a dairy, which is on my desk which holds all the information when it comes to appointments for the whole family!
I can see the upcoming events too!
You can purchase a diary or a calendar from your local shop or you can use an online calendar, which you use solely online with different computing devices.
Google Calendar is great, you can even have multiple calendars working to manage different areas of your life, like work and home life. You can set it to ping up reminders and you can use it on multiple devices without having to pick up a single pen.
However, this method isn't suitable for everyone!
I don't like online calendars and diaries, I just don't work well with electronic planners and calendars.
I do have a calendar on my phone and it's great for ensuring I'm not double booking myself if I'm out and haven't got my diary to hand, but the first thing I do is put it in my paper-based planner!
Calendars That Work
Your aim is finding the system for you is the one that you can work with, use, and enjoy using too.
When it comes to finding a calendar you actually have to work the calendar too!
That means that you need to use the planner daily, you have to add things you need to go into your calendar and actually have to do the tasks too!
Buying a planner is great, using it and making it work for you is the only way that you can make the system work!
Calendars will work, but there is a reason there are so many different options available, people aren't the same and what works for one person isn't necessarily going to work for you!
That's why it's a good idea not to invest in a system until you are sure that it's the right one for you!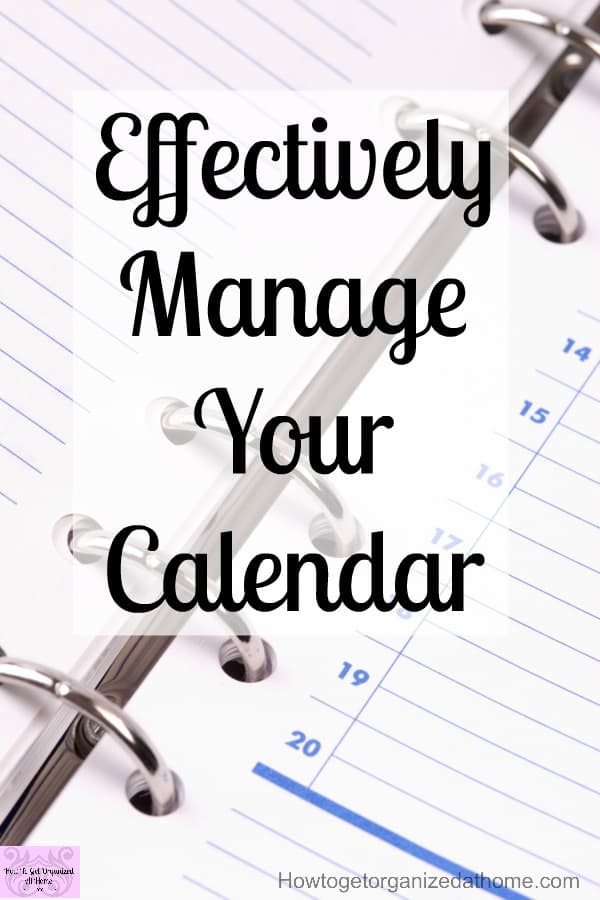 Affiliate links are included for your convenience. (Which means if you make a purchase after clicking a link I will earn a small commission which won't cost you a penny more!) Click here to read my full disclosure and privacy policy.
Best Family Calendars
There are multiple options when it comes to family calendars too! Some are easier to use than others.
If you want a family calendar the best bet is electronic, this allows you to update the calendar where ever you are!
If you are looking for a paper-based planner the options depend upon what and how you want your calendar to work!
You can get family calendars with different spaces depending on whose calendar you are looking at!
Use one planner but have different colours for the different family members is also an option!
Effective And Simple Scheduling Tips
To take control of your life and to plan what you need to do is an important step, it is about knowing where you need to be and what you need to do, to be in control.
Knowing when you need to leave for an appointment is just as important as putting in your diary the actual appointment!
List the chores that you must do, but remember you only have 24 hours in the day and it is not possible to schedule more work and complete it than is humanly possible.
If you have a large task to complete, breaking it up into smaller projects can make it easier to manage and it can be easier to place these smaller tasks into your day, making it easier to stay organized.
To Make A List Or Not
How you write notes or tasks in your diary depends on how you work.
I love lists, I love to write lists and cross them off as I complete the task.
But this system isn't for everyone, If you don't like lists you will need to come up with a system that ensures tasks are done and not forgotten!
By taking control and noting down the tasks you need to do as well as your appointments, you will start to take back the control of your life by controlling your calendar and what you need to do on any particular day!