Finding ways to save money is great for those that love to find a bargain!
Yet, saving is something that we all need to do on a regular basis, it can help you pay for the unexpected as well as larger items that you want or need.
It's possible to find ways in which you can save money without really thinking about it!
You might be surprised at the ease of finding different ways that you can make your money go further and sometimes actually saving you money too!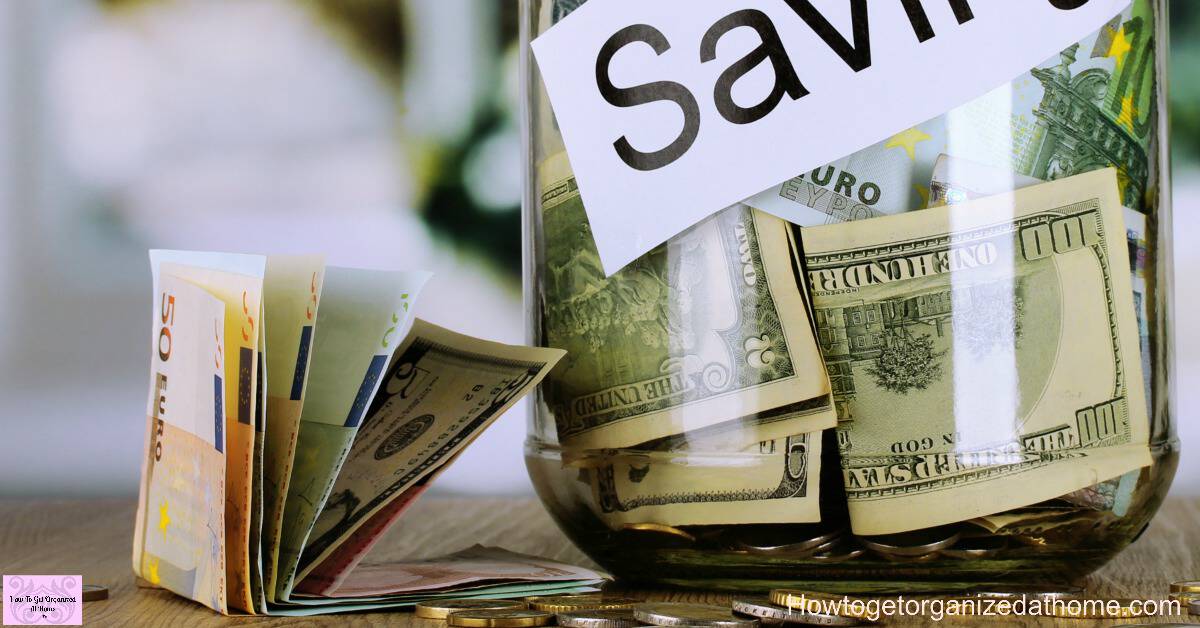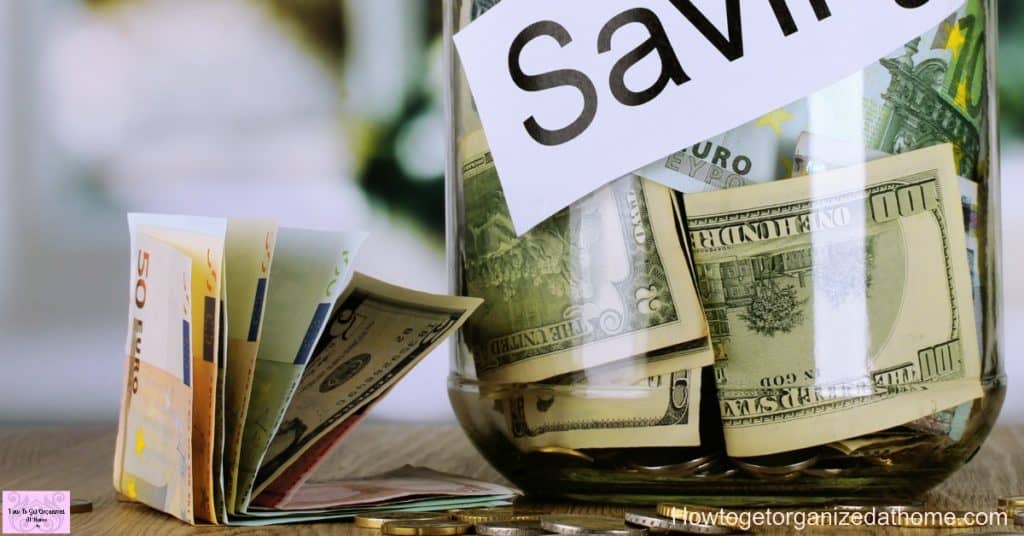 Best Advice For Saving Money
The simplest way is not to spend the money you have, unfortunately with life that's not always possible if you want a roof over your head and food in your stomach!
Finding the best or easiest ways to save money is time-consuming in the beginning, you have to invest time to actually start seeing a saving.
You have to decide if they are worth your time and what options better fits your needs.
Start with one or two of the suggestions and keep checking back when you have mastered them!
Easy Ways To Save Money
The simpler something is the higher chances of the idea working!
Loose change: Have a special place where you put your loose change every night. You will be amazed at how quickly you can save up money! This tip doesn't work with those people who prefer other payment methods than cash!
Take your lunch: Make yourself lunch before going to work, rather than buying it every day. If you want a treat you could buy lunch out once a week, saving you money and you might eat healthier too!
Make your coffee: Take the time to make your morning coffee before going to work. Buying coffee on the way to work is expensive, it is so much cheaper if you make your own coffee. If you have to have a coffee on the way to work take a reusable cup and save some money there!
Use cash: I find this is the easiest way to reduce the risk of overspending, you just don't take any cards out when you go out just cash. This way it reduces the chances of spending more than you have budgeted, potentially saving you money.
Reducing your groceries: There is normally room in the grocery budget that you can shave off some money! It might mean that you have to go without some luxuries, but it is worth it to save some money fast!
Having meat-free meals: Cut back on the amount of meat you buy. It's easy to fill your plates with cheaper options like vegetables and beans to reduce your grocery spending but not feel like you have cut back on the food! It's healthier too!
Creative Ways To Save Money
It's fun to get creative with finding different ways to save money!
Barter: This is one that I am not always comfortable with and for this reason I tend not to use it; however, it is a great way to reduce the price of something by just asking, the worst that can happen is they say no! But I do think there is a time and a place when you just don't do this!
Repair: If you repair something rather than just thinking you need to replace an item it has the potential for increasing its life! It can save you money! However, it's important to price up a repair and compare it to buying new, sometimes the figures just don't add up!
Buying and selling second-hand stuff: Sometimes it makes financial sense to buy things second-hand, there are great places where you might be able to pick up a bargain or two. Check online sites that are local to you, charity shops normally have some bargains, there are also second-hand shops. But don't forget that you can sell second-hand things too! A great way to make some money fast!
Water: Stop buying bottled water, if your water from the tap is safe to drink then this will save you money in purchasing the water and transporting it home! It saves the planet too as the more plastic you use the higher potential that this will cause problems in the environment as it doesn't decompose quickly!
Best Ways To Save Money
If you are looking for ways to save money sometimes they are the simplest ideas!
Customer reward programs: It is a great idea to sign up to customer rewards, make sure that it is a shop that you use regularly, it is not worth your time if you never shop there!
Coupons: These are great if you use the product and you actually make a saving. Sometimes it is a good idea to think carefully about what you are buying, sometimes it might be a better bargain to just walk away!
Brands: If you try changing your brands to the cheaper store options it will save you money, you might not even notice the difference!
Gym membership: If you have a gym membership that you have never used, it is time to cancel it. If you haven't used it chances are very slim that you are going to start now!
Magazine subscriptions: Cancel any magazine subscriptions that you have; it is surprising how much these costs and how often a magazine will go unopened.
Grow your own: This is a great way to increase the food that you have to eat and barter with any left over to reduce your own costs in other areas too!
Freezer cooking: If you cook more than you need and are able to put some of it away for another meal, this is a great way to save!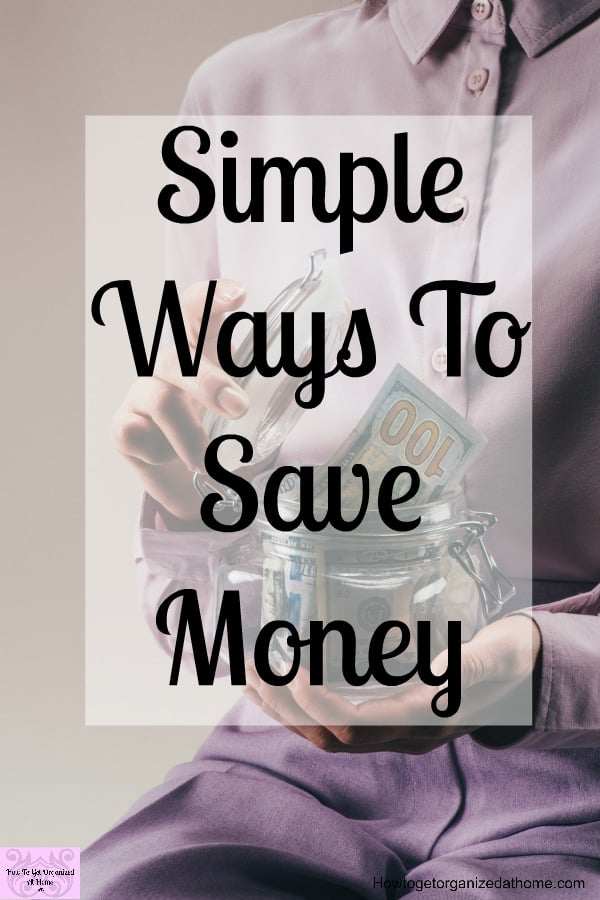 Affiliate links are included for your convenience. (Which means if you make a purchase after clicking a link I will earn a small commission which won't cost you a penny more!) Click here to read my full disclosure and privacy policy.
Different Ways To Save Money
You don't just save money by stop spending, you can save money in other ways too!
Maintenance: If you look after what you have, ensuring that you have your main products maintained regularly, can help to increase the lifespan of your products.
Renting: I am not talking about your home but items you might only use once. A nice dress for an important night out, a tool you need for a particular job. It is cheaper to rent these items rather than buying them and only using them once!
Turning your lights off: The light you use in your home, using LED lights, whilst the initial outlay is expensive the length of time they last and the power they use reduces costs in the long-run, compared to normal light bulbs.
Turn off power: There are some things that we all just leave on without thinking, these still draw power. How many times do you leave your phone plugged in for longer than needed to fully charge?
Heating: It is so easy to turn down your thermostat by a degree, you won't notice the temperature drop, but you might notice the reduction in your bills.
Compare prices: It is so important to compare the prices in different shops; it is so much easier with the internet as it easy to compare a number of different shops without leaving home.
Reading: If you like a good book or even a movie or two, try going to your library, often you can borrow things for free or for a small borrowing fee.
Utility bills: Don't just assume that the bills you receive are right, it is important to check them and to make sure you are getting the best deal for your money.
TV: Reduce the cost of your TV package, compare other companies and see if there are ways in which is just one of many ways to help you save money.
Ways To Save Money
There are so many ways you can save money and sometimes you can even use the money you save to grow your bank balance!
Your bank: It is possible that by switching banks you can save money; some banks even offer incentives for switching! Remember moving banks will affect your credit score, so don't do this if you are thinking about a big purchase!
Eating Out: It is easy to eat out for your evening meal too, cutting back in this area will save you lots of money. It is so much cheaper to cook your meals at home than eating out or even getting takeaways!
Improve your education: There are so many ways that you can get access to free education on different topics. It is great to improve your knowledge and doing this for free is even better.
Special discounts: Sometimes you can find deals and savings, always check that you will save money and use the item too! Sometimes, if something looks too good, there is often a catch!
If you need to find ways to save some money, these will help!
Sometimes it is more difficult to see ways to help you save, you might be too close to the situation and stepping back might highlight areas to help you save money!
Don't give up taking control of your finances is important, you can do this!