I want to make resolutions that are accountable, manageable, and not impossible and while I make personal goals that I like to keep to, I thought it would be fun to do resolutions for my blogging goals too. I want to grow my brand, which is my blog and to do this I need to set targets to meet so it helps me ensure that what I am doing is heading in the right direction for me, my blog and my readers. I want to take this a step further where I create a series of posts over the year, just twelve, one per month where I look to see that my goals are still inline and are heading in the right direction. If there is a problem I can address it sooner rather than later and this allows me to make adjustments or changes along the way so that at the end of the year I can look back at my blogging resolutions and goals and check them off as complete, before making new goals for the following year. It means I am not looking back and wishing I had done more.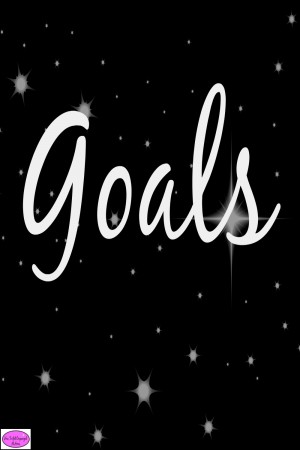 My Resolutions For My Blog
Increase readership each day by a 1000 extra people coming onto the site and reading the content.
Increase the amount of people who sign up for my email, I want to increase this by 2000 people by the end of 2015.
Increase the revenue or money that I earn directly and indirectly through blogging and writing articles.
Increase my presence on social media by 3000 in all the following categories Pinterest, Facebook, Google+ and Twitter
How I Intend To Achieve My Goals Each Month
It is great to set up resolutions at the beginning of each year; then looking the following year to find you have not moved towards those goals is not good. You have to dream and think about what you want in life, but if you don't break those dreams down into more manageable chunks there is just no way that anyone will reach their goals.
Increasing Readership
There are two different aspects to this area of blogging; I want to increase those people who visit my site on a daily basis by a 1000 per day and I want to increase the amount of people who receive my weekly newsletter.
I will achieve this through interaction on different social media channels and to make sure my content gets optimised for search engines to find my articles when a person is searching for different items online. I will ensure that all the search engine optimisation is in place as I create each post. To urge interaction with my readers I intend to ask more questions, I will pose questions at the end of each post and urge you as my readers to discuss your thoughts and views on the topics.
Obviously, I want to provide great content for my readers and I will continue to do this on a daily basis; there are plans to increase the articles which I provide each day but at the present, it will stay around the seven articles per week.
I want to expand my audience and to do this I intend to start guest posting on other blogs to reach new audiences and I will encourage guest posts, too, on the site.
Social media is a great way to interact and connect with different people and for me I want to increase the readership and the interaction I have on the various social media channels that I am currently associated with, this list includes Pinterest, Facebook, Google+ and Twitter. This might increase as the year progresses and if this happens, I will include the new areas in the future goal assessments at the beginning of each month.
I need to increase the readership in each of these areas by a set amount. I have chosen 3000 for all social media channels, this means each month I will increase readership by 250 in each social media area. This I will achieve through a scheduled plan for each social media outlet and an increase in connecting with my readers.
Increasing Revenue
While I love to write and create great content, I also need to have an income not only to pay the blogging bills but also to ensure that I can continue with writing, I need to make money.  While I use affiliate links it is so that I can continue to provide a great service, but rest assured it is only for items that I like, I would not promote anything that I thought was any way questionable.
I write for other people, this is a great way to bring in income and while it is not always easy to fit in everything that I want, it is important that every article I write gets completed to my best standard. So, as a way to pay the bills I will still offer my services to other people who are looking for my style of writing.
Therefore, I hope I have set out what I intend to offer and provide a blog and brand that continues to grow over the next year and I look forward in getting to know you, my audience, better and to improve on the services which I offer.