Halloween signals for me a change from the summer and the end of something and the beginning of something new. The history of the Halloween tradition did surprise me; I thought the origins were an American festival. In fact, it is an English festival buried in the Christian faith. Some elements point towards the Pagan faith too.
However, I have always felt it was an American celebration, which the rest of the world seem to adopt as their own.
It was originally a celebration for those people who have left the physical world and who might still be around in the ghost or spirit world. Now, people are choosing to dress up and to decorate their homes with items of a spooky nature.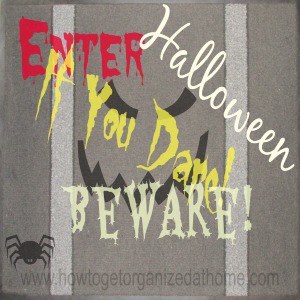 Halloween Spending
What is surprising is the rate spending has increased in the UK alone by 3.5% compared to the previous years; this is fantastic news for the retailers who have a difficult time in the current economic climate.
With the most popular accessory as always is the pumpkin, these great items are fun to carve and place a candle on the inside to light up the night. However, it is important to realise that the inside is good for eating too, not my favourite food though.
What is surprising is how popular this festival gets compared to the traditional English bonfire night, Halloween has taken over, and it is more accessible than the firework display.
Halloween Caution
It is possible for children and adults to get into the spirit of dressing up and going trick or treating, even just going out to a fun packed party. However, it is a time that you need to be careful, knocking on the doors of strangers and asking for sweets, even money is not acceptable at any other time of the year. But, it is a time for parents to be cautious too, making sure children are safe and that those doors they are knocking on want the children, not all families celebrate the Halloween festivities.
Children performing tricks, instead of getting sweets is not really an acceptable option on unsuspecting householders. The same is true for older children who claim to be Halloween trick or treaters; they are young adults scrounging for money. It is not in the name of Halloween, but begging at people's doors and this sort of trick or treating should always be discouraged.
It is a difficult time of the year for vulnerable people to feel safe and parents of children who want to participate should consider those people who don't want to be disturbed. Checking out prior to trick or treating with your children, you might want to put a note through people's doors you intend on visiting to see if they would like you to knock on Halloween. This saves disappointment from no one opening the door.
The sweets and treats your children get, you do need to check these; whilst it might be a kind gesture of a homemade goody making its way into your child's bag. If you are not aware of the ingredients or how there made and it might be in the best interest of your child that any food that's unwrapped or homemade, gets disposed of carefully.
Therefore, it is important to take the concept of Halloween back to its roots and honour those that have passed to a new place out of the physical world. With that thought in mind, I want to wish all my readers a very happy Halloween.