The paper that comes into our homes is still immense, even with the drive to create more paperless bills and a need for less paper; paperless billing is just the tip of the iceberg. There are still tons of paper that turn up in your home each year and knowing how to deal with it is important, if you ever want to feel that paperwork is not taking over your life. However, once you have a system in place, which works for you, it does become an easier area to deal with. Until you have sorted through what you have, it will take hard work, time and plenty of patience; paperwork organization is possible, it is about finding the right options for you.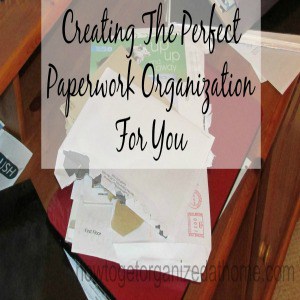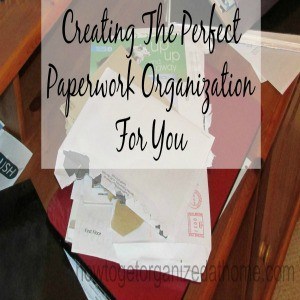 Making Paperwork Organization Work
If you are looking for the perfect system for your paperwork, which you can implement and for it to work straight away, is slim. Everyone has different ways of doing things and what works for one person isn't necessarily going to work for the next person. It is about trial and error until you find a system that works for you. It is possible that a system, which has worked fine for years, suddenly stops working and you have to adjust how you do things to ensure that you don't suddenly drown under a mountain of paperwork.
There are loads of different options for you to choose from when it comes to paperwork organization, it is about finding the right option that suits you and your family's needs.
Paperwork Organization Options
A great place to store paperwork is right in the hub of your home and many people are lucky to have a kitchen command centre. These are great if you have the space. After all, many people seem to leave items here, so it makes sense to have a kitchen command centre if you have the room. I am always in the kitchen and I would love to have something there that I could use, but then I would probably find the little jobs that need doing rather than concentrating on the work in hand.
If you don't have space for any sort of home office, then don't despair, it is still possible to have a system that you can store in stackable plastic boxes, these are sturdier than a cardboard system.
If you want to keep on top of the paper that comes into your home, you need a system and you need to treat each piece of paper in the manner that can resolve where it needs to go immediately and any action.
Having a filing system in place is great, you then file each piece of paper as it comes into the home, which includes having a place for the items you need to shred.
Getting to this point isn't easy; you will need to set aside small amounts of time to go through your paperwork and find the best storage solution for you. It is not about spending money on something that isn't going to work for you either, it is about finding something that is going to work for you and your family. Use the items, which you have currently, to organize your items until you feel that you need to upgrade the system. It is a great idea to wait for sales on the items you want; it can save you money on getting your paperwork organization complete.
Therefore, if your paperwork is a jumble, then it is time to take a look at the possibility you have to create a simple but effective storage system that works.