Do you worry that you don't have the right tools when it comes to cleaning? Cleaning isn't difficult and you don't need a lot of expensive tools and chemicals to ensure your home is clean, these spring cleaning essentials are all you need to clean your home!
There are simple ways to get your home clean and ready for spring without the hassle of needing expensive items that sometimes don't work as well as the product claims!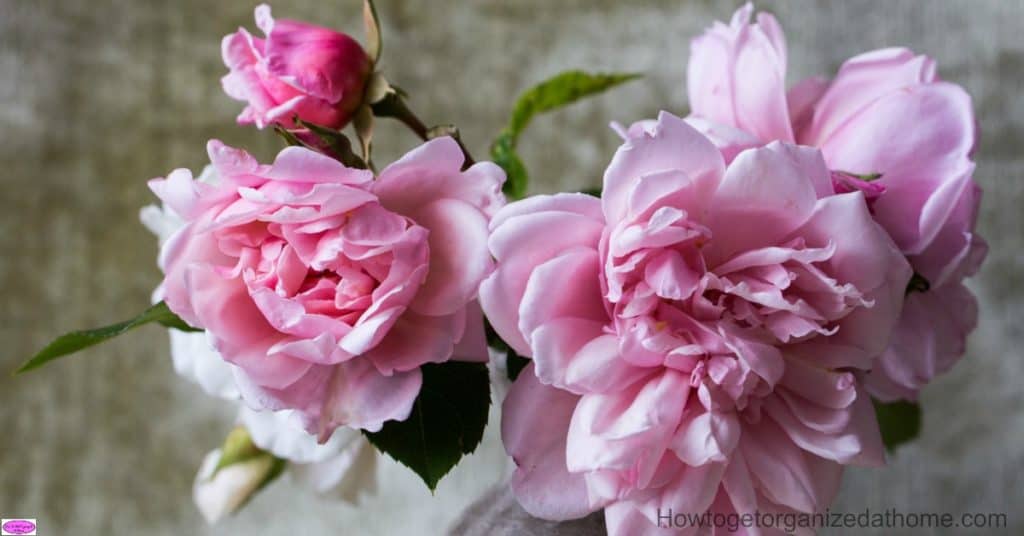 What You Are Looking For
When it comes to cleaning your home, do you want the quick and easy way or do you want the products that really clean your home without pumping it full of chemicals at the same time?
It isn't always an easy choice, we're bombarded with cleaning products on the supermarket shelves and no real understanding of how they work!
How many times have you squirted a new cleaner on a surface and hoped it will clean a mess without reading the instructions on the container?
Looking For A Clean Home
Cleaning your home isn't difficult, however, it is finding the time and the motivation to get cleaning. Yes, there are people who love to clean, who spend hours cleaning and scrubbing their homes.
The reality is finding a few minutes here or there and rushing to get as much done as possible in the shortest time frame! Not necessarily because you hate cleaning, many people do, but because our lives are full, with so many other things that cleaning tends to get shoved to the bottom of our to-do lists!
You need to change your perspective of cleaning, thinking of it as a task that you hate or don't have time for will make it seem like a chore. Instead, you need to think of cleaning as a way to make your life easier, more pleasant and something you deserve.
Putting cleaning at the top of your priorities, making it something you do first and you will change how you see cleaning and what it does for you and your home!
6 Essential Cleaning Tools I Use
Using these tools helps me to ensure my home is clean! Affiliate links are included for your convenience. Click here to read my disclosure and privacy policy
Time, this is the most important tool you need. You must give adequate time to clean your home! There is little point in having a pile of fancy cleaning tools if you never have time to use them. If you don't have time in your schedule to clean you might need to think about hiring a cleaner, someone to help with the day-to-day running and cleaning of your home!
An important cleaning tool is your vacuum cleaner, I have a Shark vacuum and I love the power and how well it cleans my home! You have to remember to clean it too! A dirt vacuum isn't going to clean your home!
Microfibre cloths are a must, they are great for cleaning and polishing all surfaces and no matter the cleaning product you are using, warm water and soap or expensive cleaning products, the better the cloth, the better things get cleaned!
A new addition to my cleaning supplies is a grout brush, I thought I would give one a go and I'm hooked! It is amazing and I really love how it can help with those tough to clean spaces too!
I love white vinegar as a cleaner, I dilute mine with water, and I use this to clean most of my house with! I use it for furniture, I just have a dry micro fibre cloth which I dry any surface to make sure that there is nothing left behind and it works!
A broom is essential, it allows you to quickly tackle some areas of your home, it isn't something you need to plug-in and it is effective too!
Why I Feel Simple Is Best
I just like simple products that work, yes, you could go mad and buy every cleaning product in the supermarket, but honestly, I just don't like the expense! The products I use work, they seem to work well and that is what is important to me!
I don't have a cleaning bucket because I really don't have that many cleaning supplies! I don't need to carry lots of different products all over my home!
My daughter and husband both have allergies, so the fewer chemicals I expose them to, the better their health is!
Therefore, the fewer chemicals I use around the home and the easier I make my cleaning it becomes a pleasure rather than a chore!
Looking for more cleaning articles? 6 Ways To Motivate You To Clean is a great place to start!